International Strategic Management
Resilient Entrepreneur goes international
Apr 1, 2021 01:40 UTC
ISM Introduces Sustainability Program for Your Business
ISM Introduces Sustainability Program for Your Business
TROY, MICHIGAN – International Strategic Management, Inc. (ISM) is excited to internationally introduce The Resilient Entrepreneur Program©, a direct response to the COVID-19 pandemic and designed to prepare leaders and entrepreneurs in sustaining their business activities now and into the future.  "We've learned, over the last 20+ years working with entrepreneurs and leaders around the globe, that there are four things you can do to stay resilient, and they are very simple. We've incorporated them into this program," says CEO Faris Alami. "While these four steps seem to be something we all should do, it takes a Resilient Entrepreneur to make them happen."
Mr. Alami believes that listening to and observing other entrepreneurs and leaders around the world allowed him to leverage the knowledge they shared with him – and now he wants to share it with other entrepreneurs.  This 5-week course consists of weekly lessons comprised of structured educational material.  Participants will receive coaching sessions from trained ISM Business Coaches, insights from leaders all around the world and access to an online curriculum with interactive videos that will include tools, skills, insights as well as active Q&A session.  
One participant in the Resilient Entrepreneur© program was quoted saying, "This course has taught me to change my mindset and look for opportunities within my actual resources. By the end of the course, I was able to identify different opportunities for my business and applied them right away. Amazing insights!"
Offered at three price levels with formats to fit your business needs, the program is a proven system that gets results without any of the headaches. To learn more, please visit www.forsity.com.
# # #
About International Strategic Management
International Strategic Management (ISM), located in Troy, Michigan. ISM runs the youth "Global Trade Mission", a global entrepreneurship program.  ISM is a global executive, leadership and entrepreneurial ecosystem development program, management consulting company, offering programs worldwide on leadership, entrepreneurship, management and cultural/diversity training for youth and executives as well as companies nationwide and internationally.  Working in over 60 countries and inspiring more than 8600 entrepreneurs, ISM has created a long-lasting impact on over 9600 SMEs around the globe.  Their expert team has designed and delivered thousands of training programs around the world.  Visit www.myisminc.com. 
CEO, Faris Alami
(888) 853-0122 x 2
About International Strategic Management
International Strategic Management, Inc. a leading U.S. advisory and capacity development provider within the economic development area covering: Entrepreneurship Ecosystem Development; SMEs Development, and Leadership Development Our areas of expertise are strategic economic growth, strategic partnership development, entrepreneur education and training, technology & commercialization, youth entrepreneurship, and talent & workforce development. We are based in Troy, Michigan, and we have a representation in Spain and Egypt. ISM brings a proven expertise and a wide range of international experience in providing world-class services to the government sector, nonprofit and for-profit organizations, and entrepreneurs at every stage of business. Our expert team has designed and delivered thousands of training programs. We work in over 60 countries, and have touched more than 8,600 entrepreneurs and created a long-lasting impact on over 9,600 SMEs around the globe. Our experience includes working with the World Bank, US Department of State, Kauffman Foundation, Goldman Sachs 10,000 Small Business, Babson College, University of Michigan and many other local and global leading institutions. Looking forward to hearing from you soon.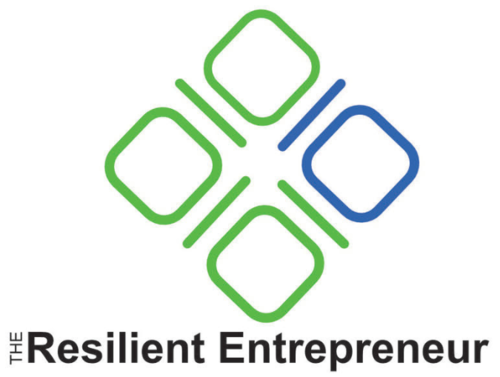 "We've learned, over the last 20+ years working with entrepreneurs and leaders around the globe, that there are four things you can do to stay resilient, and they are very simple. We've incorporated them into this program," says CEO Faris Alami. "While these four steps seem to be something we all should do, it takes a Resilient Entrepreneur to make them happen."