The Most Unconventional Mooncake by Edens - Garlic Chocolate Mooncake
Aug 5, 2021 02:09 UTC
Celebrating Innovation with Eden's Valrhona Chocolate Mooncake Series 2021.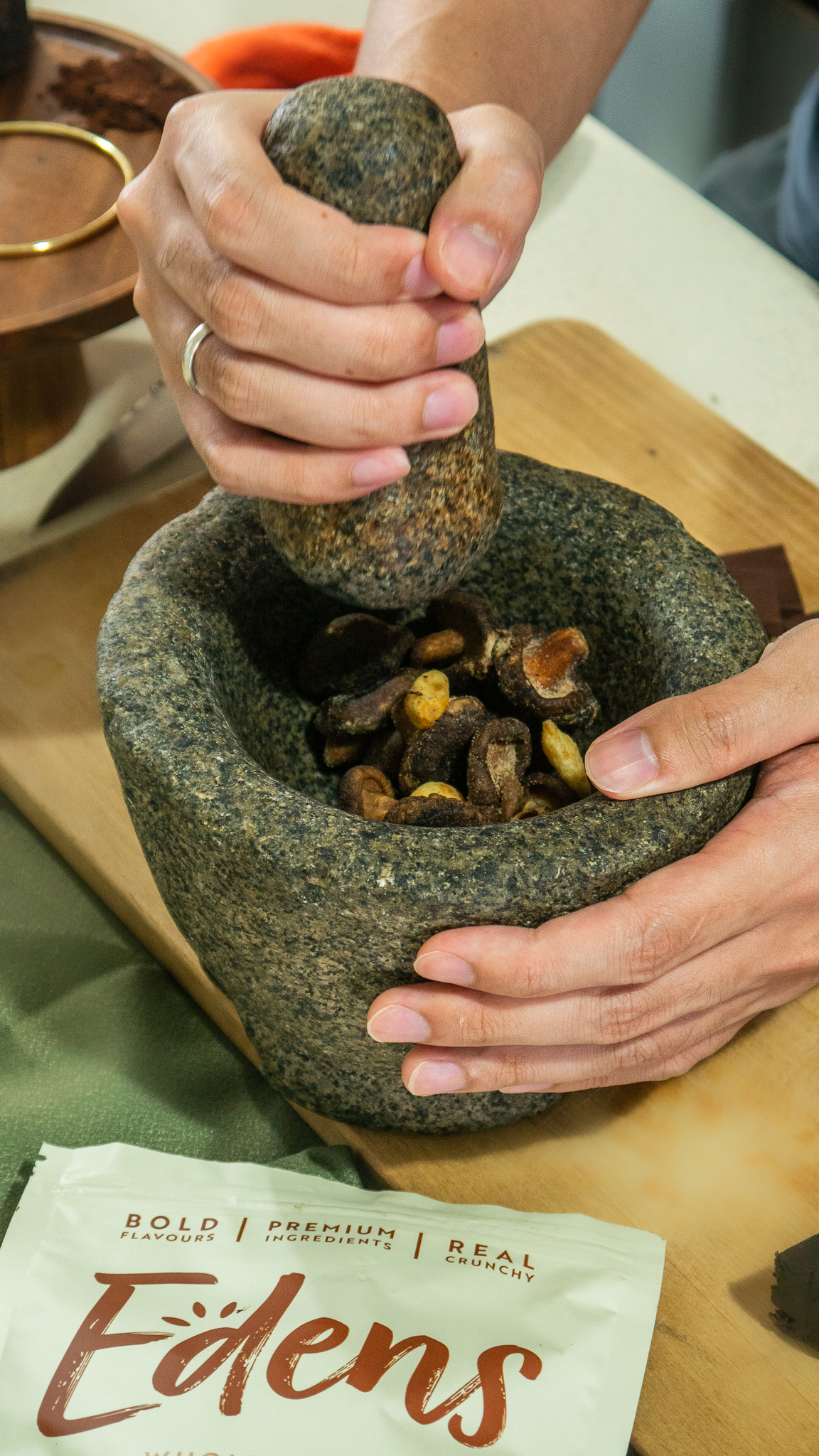 As we celebrate another year of Mid Autumn Festival, we present to you Eden's Valrhona Chocolate Snowskin Mooncake Series, a fusion of east meets west. Edens is a local startup that offers a range of healthy Shiitake snacks. The founders have curated this year's recipe, featuring their Garlic Shiitake Chips. Each set of mooncakes comes with a luxurious wooden FSC certified box. 
Each box consists of two Original Valrhona Chocolate Mooncake, one Classic Valrhona Shiitake Mooncake and one newly innovated Valrhona Garlic Chocolate Mooncake. Our artisanal mooncakes are handcrafted and individually handmade. The filling of Garlic Chocolate Mooncake consists of Valrhona Chocolate Lotus Paste and an entire clove of garlic where the Shiitake Chocolate Mooncake consists of bits of pieces of Shiitake chips.  The mooncakes are finished with metallic gold finishing and individually packed before assembling into the gift box. 
Mid-Autumn is a special time that brings friends and family together and we hope through the gifting of mooncakes, we are able to preserve the timeless tradition with all. 
The mooncakes will be available for sale from 9 August 2021 till sold out at RedMart's website and Eden's online store www.edenschips.com is now open for pre-orders.  
About Edens Food Pte Ltd
Products of Edens Chips are curated and developed in Singapore Our ingredients are ethically sourced & harvested from local farms in China, Japan, South Korea & United States. We do our very best to make our products as sustainable & cost-efficient as possible, from how our products are made, to how it's delivered to you! We hope as a humble local business to provide our garden as a safe space to support the people we love & we go the extra mile to bring you quality & bold flavours - ensuring that all our harvests are packed whole for you to enjoy guilt-free.
Media Contacts